Best Balding Clippers for men under $60
|
Some guys like the smooth and clean head feel that a razor provides.  Others prefer using balding clippers to give that head shaved look.  There are pros and cons for each.  I personally prefer shaving my head with a safety razor or with a cartridge razor.
When I first started going for that bald look I used balding clippers and it's a good starting point for most men.  Clippers provide a quick shave just not near as close to what a razor can provide.  Without further ado, let's pick out a clipper that does a great job and doesn't break the bank.
Best Balding Clippers for men
Criteria for the clippers.  We focused on shavers from well known major brand names.  You'll find these manufacturers in barbershops around the world.  Barbers need clippers that will stand the test of time.  You are only shaving your bald head a handful of times each week.
Wahl Professional 5-Star Balding Clipper #8110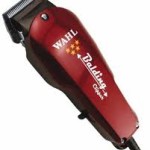 1,640 reviews – 4.5 stars
$50 –
Get latest Price
Positive
     Powerful, high quality, provides a great shave
     Great price for professional grade clippers
Negative
     Can cut you if not careful
     Doesn't provide smooth shave
Summary
     Wahl claims that this is for professional use only.  It's probably because if you are not careful you'll slice up your scalp.  Many reviewers complain about the safety and others say just use the right angle and it will be fine.  This is a set of high quality balding clippers at a great price that clip close to your skin.
Wahl Professional 5-Star Magic Clip #8451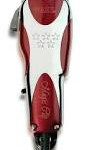 782 reviews – 4.5 stars
$50 –
Get latest price
Positive
     Quality clippers at a good price
     Many attachments included
     Good for tapering and fades
Negative
     Doesn't cut close enough for balding look
Summary
     The 5-star magic clippers are a good set of clippers especially for a tapered and faded look.  If you want the close cut stubble balding look I would pass on these.
Remington HC4250 Shortcut Pro Self-Haircut Kit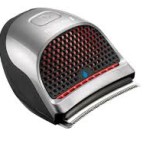 391 reviews – 4.5 stars
$57 –
Get latest Price
Positive
     Cordless
     Small size fits nicely in hand
     Easy to use on your own head
Negative
     Not for professional use
     Some users complained about batteries not holding a charge
Summary
     The Remington HC4250 is a nice handheld rechargeable balding clipper.  They work great for personal use and provide a close cut with a little stubble remaining.  The design also prevents accidental cutting your skin where some other clippers fall short.
OSTER Fast Feed Adjustable Pivot Motor Clipper 76023-510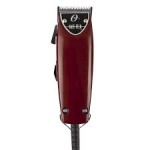 1,827 reviews – 4.5 stars
$55 –
Get latest Price
Positive
     Powerful
     Easy to use
     Quiet
Negative
     Pointy cutting heads that can hurt skin
     Some users complain about the clippers getting hot
Summary
     The Oster Fast feed are a decent set of clippers.  Many people use them for regular hair clipping, fading, and even dog hair grooming.  A few use them for balding and not such great feedback from them.
Andis T-Outliner Trimmer with T-Blade
$50 –
Get latest Price
Positive
     Quality tested from factory
     Comes with blades oiled
     Provides a close shave and helps prevent ingrown hair
Negative
     Users complain about heating up after 5 or so minutes of use
     Heavy
Summary
The Andis T-Outliner are a nice little set of clippers that provide a good close shave.  Make sure you oil the blades regularly as they seem to be more prone to problems if you don't.
Conclusion for the Best Balding Clippers
I'll assume you are looking for balding clippers primarily for shaving your head as close as possible.  If so and you don't care about the tapering or fading then I have a few recommendations for you.
Here are the top two in no particular order.  Both the Remington HC4250 and the Wahl 8110 are both great balding clippers.  Take a look at both and make a decision.  You can't go wrong with either of them.
Vendor Links